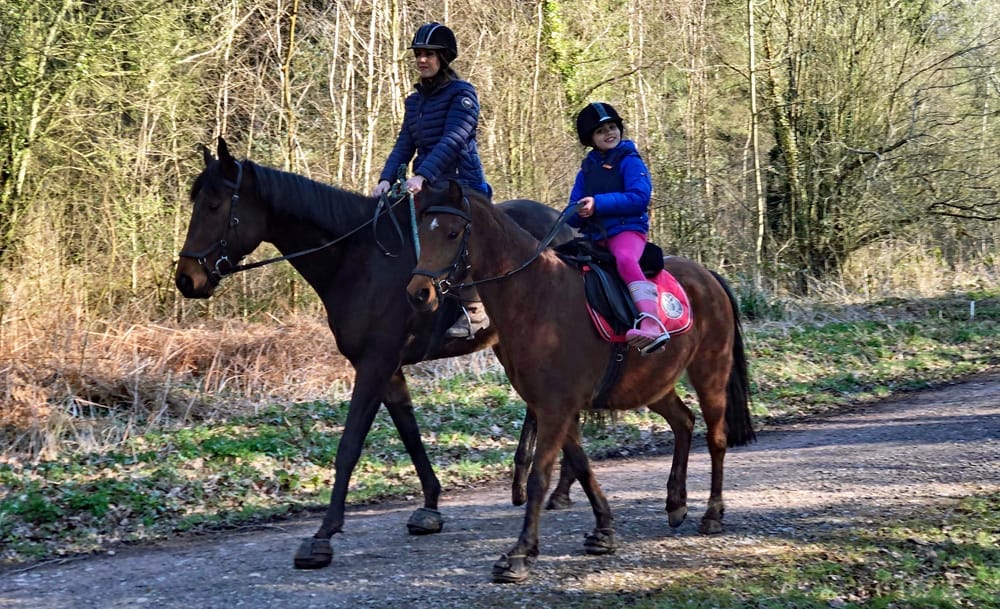 Easytrek UK is based in the beautiful countryside of Monmouthshire in the UK.
Run as a family business the owner Amber grew up with horses from a young age, riding and competing at pony club and cross country events. Owning a broad shouldered Hunter herself, found it was always an issue getting a saddle to fit. Resorting to a custom made XXX wide treed saddle that pinched in the summer and slipped in the winter, inspired her to explore the possibilities of treeless, the freedom and multi-fit ability they provided for the horse. Slowly developing and manufacturing a kinder, better fitting saddle that would fit all year round.
Easytrek have always had a huge passion to provide a range of saddles and bridles that offer a kinder way to ride. To design and create a new generation of saddles and horse tack. We have been designing and testing treeless saddles since 2007. Slowly but surely perfecting the technology within and fine tuning the aesthetics of the exterior. We are thankful to the professionals who have helped us along the way, giving guidance and support whenever we needed it and also thank our customers from all over the world who have taken the time to let us know how they have got on with their saddle and what changes we needed to make to perfect our product. Our strength is that we have always listened to their feedback. It is the riders input that has allowed us to get to where we are today. Every different shape of horse and every rider that has sat in the seats of our saddles in every different discipline have had an input or suggestion.
We feel that the saddle making industry has not changed for many years. With modern technology and materials available to the market we are able to manufacture high quality products, many components of which are locally sourced.